Your adventure begins in Las Vegas….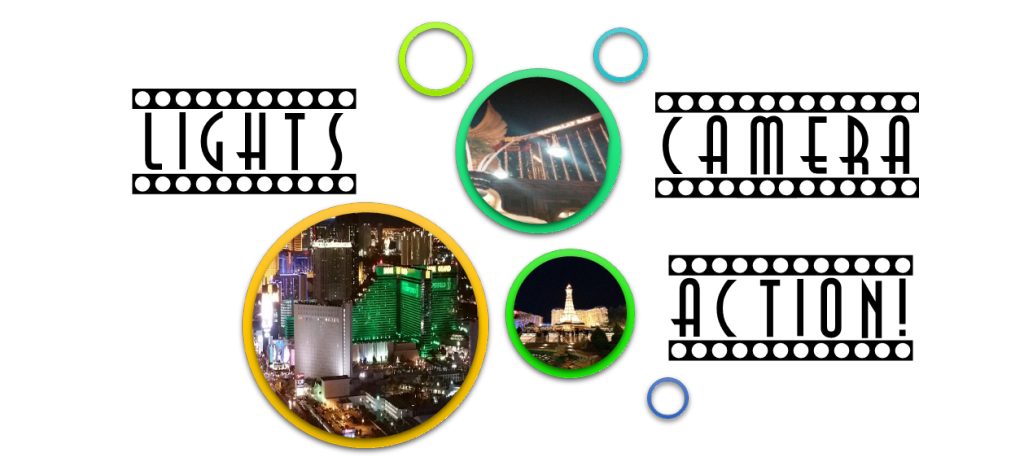 The conference halls at Mandalay Bay came to life as the HDI team and a number of carefully selected guides (or as Kirk called them – Sherpas) took attendees on a trek to enlightenment. Every year, themes begin to emerge by the end of day one and 2015 was no different. Nearly every session and keynote speaker was focused on value creation, creative destruction and continuous improvement. Yet, there was a theme this year that overshadowed all else. The theme of teamwork and collaboration.
Many industry conferences are designed to be 'networking' events yet there's not as much networking as one would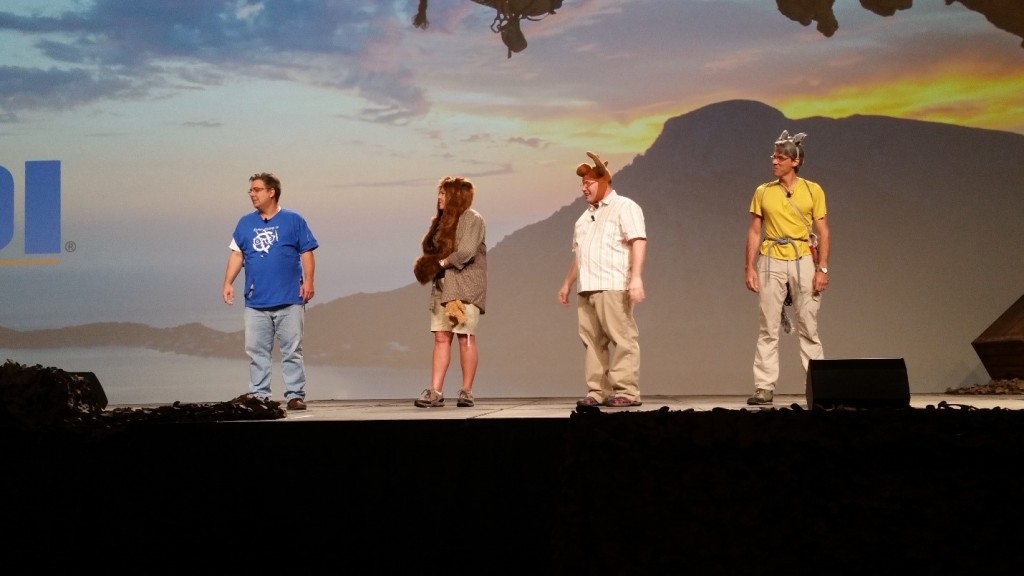 think. So, in an effort to break the mold, HDI turned the attendees into a bunch of ANIMALS! In a good way I assure you. And it worked! Soon attendees were furiously networking with each other like I've never seen before.  They formed packs and howled throughout Mandalay Bay. I'm sure the hilarious pack leaders in costume played a part in the success…
Let's rewind a bit. If you arrived on Tuesday, you managed to get a sneak peek at the expo hall. There were corn hole tournaments, nerf wars, a contest to win a trip to Hawaii, flying rockets and zombie survival kits just to name a few.  Although you could definitely tell that many attendees were experiencing jet lag so it was early to bed and early to rise…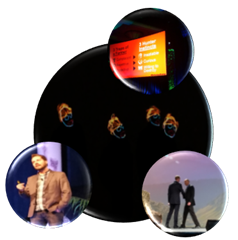 The general session was packed when the lights went out and floating heads kicked off the conference in full color. HDI never ceases to amaze me! MetricNet's very own Jeff Rumburg followed to announce the winner of this year's Ron Muns Lifetime Achievement award. Congratulations to John Custy! And Wednesday's opening session wrapped up with Jeremy Gutsche, aptly named 'an intellectual can of Red Bull'. If you weren't dead set on continuous improvement after that keynote, you missed something! Are you a farmer or a hunter?
We filled the rest of the day with metrics and measurements starting with Jeff Rumburg's session 107 where attendees learned that "Being good isn't good enough!" Donna Knapp followed with an excellent session where she urged the crowd to accept and embrace the fact that "We are the face of IT!" Mike Cardinal wrapped up the day's sessions with a side trek where he related metrics to mountain climbing. A key takeaway? "Metrics should be used for improvement, not punishment."
If you missed the closing keynote that day, you missed a doozey. After the awards for HDI Analyst of the year and HDI Desktop Support Technician of the Year (congratulations to Andrew Hedman and John Hess respectively) Doc Hendley took to the stage. This unassuming, average looking guy walked out and dropped a bombshell on us as he quite literally turned wine into water. His story truly inspired the audience to make a difference, to not be afraid to break the rules and, by the time he was through, there wasn't a dry eye in the house.

Most attendees survived the flying Samanage rockets in the expo hall on Wednesday only to be awoken by a stage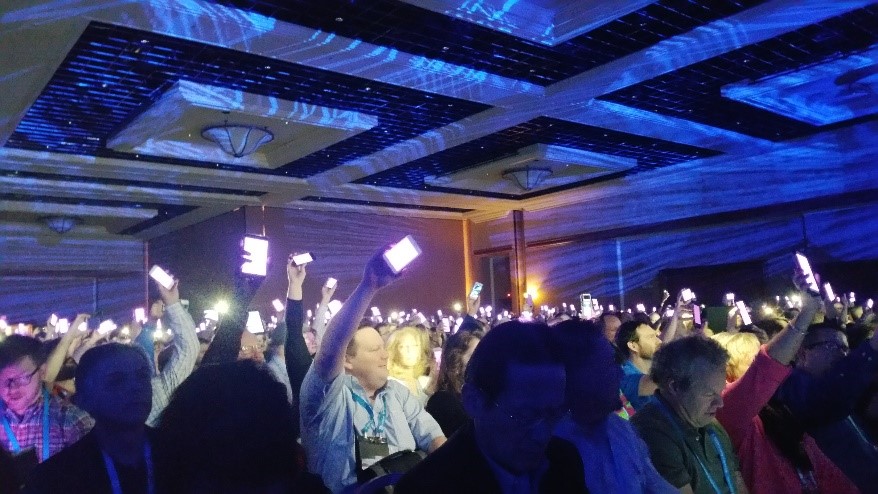 monkey, some hilarious gestures by Manley Feinberg II (the wolf) and a light show to end all light shows. Again with the collaboration and networking theme HDI. Hats off to you! That Wham City Lights app was stunning! Awards directly followed that spectacular display. Congratulations to Sandy Seroskie, HDI's 2015 Local Chapter Officer of the Year and Chris Meadows, HDI's 2015 Manager of the Year. But the best was yet to come. The audience was ramped up and asking for more when the SHARK, Daymond John took the stage. To say that the audience left empowered could quite possibly be the biggest understatement of the year. Points such as "No is an absolute maybe" "Your assets feed you and liabilities eat you" and "Be obsessed with what you do" really hit home.
Empowered and eager, attendees left the opening session with an unquenchable thirst for knowledge. A panel of industry experts discussed how the work of technical support will change by 2020. Jeff Rumburg predicts the convergence of support at level 1.  Speakers like John Custy, Mike Hanson and Hank Marquis not only delivered, they also had attendees begging for more. Enter keynote speaker Scott Stratten. The crowd went wild when he said "When people complain, they're giving you a chance". Some would say he was stating the obvious, but it was actually more the "Why didn't I think of that?" kind of moment.  Finally, some congratulations are in order. Kudos to Whataburger  – winner of the 2015 HDI Team Excellence Award!
Everyone knows what comes next right? Club nightlight! Ok, so it was really Light NightClub, but club nightlight is so much more fun. Wouldn't you agree? The line was wrapped around Mandalay Bay before they even opened the doors. 2,400 IT Service and Support professionals streamed into Light to find women in glowing outfits, flowing garb, caricatures, lip-reading and airbrushed tattoos. But it would seem this year, the attendees came to dance! Tiered levels overlooked the dance floor where digital fireworks and strobe lights enhanced the DJs selection of music.  Many of you stayed after the party and those who did were treated to a mini cirque de sole show as performers swung from the rafters until the wee hours of the morning….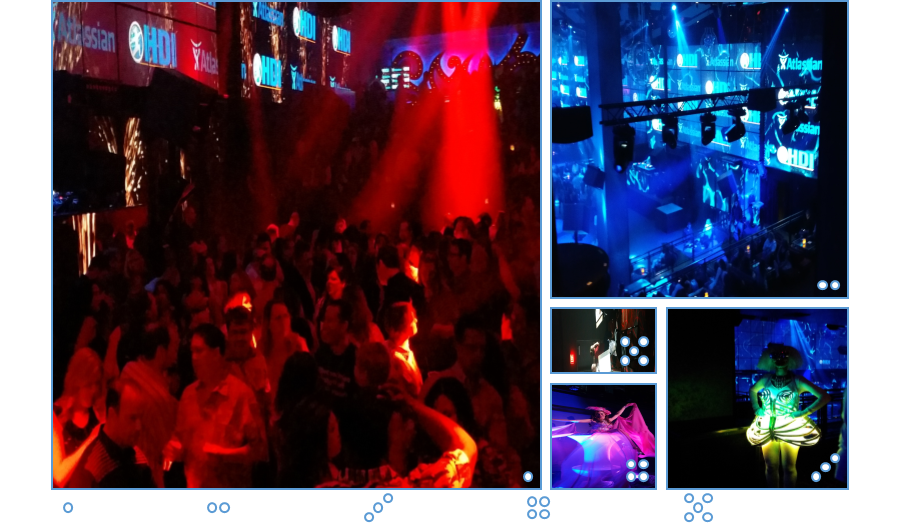 If you were in Kirk's session the next morning, you were treated to pancakes! For those that weren't, you left with something equally as valuable. Knowledge and lots of it. We kicked off the day in Jeff's session on Service Desk KPIs through the decades. Attendees left with a new outlook on agent training after Jeff proved beyond a shadow of a doubt that Happy Agents = Happy Customers! Roy Atkinson closed out our metrics and measures trek. He related metrics to motorcycles, recommended an excellent video and left the audience with a final thought they'll never forget "If it's not documented, it's a rumor!"
The final keynote speaker was Christine Cashen. After making attendees literally BOOGIE, she left them with some final thoughts including "If it ain't broke…break it." "Be outstanding or get involved elsewhere." "Mood poisoning is real! You can be the fountain or you can be the drain." And don't forget, thanks to Christine's awesome tip, we now know you CAN bring water through TSA!

Thank you to the entire HDI conference team for yet another amazing event! We can't wait to see what's in store for attendees in 2016!